Er is veel gebeurd de laatste tijd, we hebben Parijs bezocht (we gaan jullie er later alles over vertellen), Kate Moss onthulde haar topshop lijn, Alexander Wang designd voor H&M en de celebs gingen naar het Met gala in the Big Apple.
A lot happend lately, we went to Paris (which I'm gonna tell you all about later), Kate Moss unveiled Topshop line, Alexander Wang is gonna design for H&M and the celebs went to the Met gala in the Big Apple.
Kate Moss x Topshop
De bekende Britse modeketen heeft samen gewerkt met Kate Moss, ladies and gentlemen dit zijn onze favoriete resultaten van de samenwerking:
The famous British high street fashion brand Topshop worked with Kate Moss, ladies and gentlemen these are our favorite results of the collaboration:
Long Fringe Dress



Paisley Print Wide Leg Trousers
Beaded Fringe Jack


Floral pyjama Trousers




Embelilished Star Cami Top
Sequin Embellished Mesh Jack
Je kan deze collectie vinden in alle Topshops ( du-uh). Voor iedereen die in Belgie woont: wees niet verdrietig want je de lijn kopen in Galeries Lafayette( Frankrijk) en in de Bijenkorf(Nederland)!
You can find this collection in all the Topshop stores (du-uh). To all who live in Belgium: don't be sad. Because, you can shop the line at Galeries Lafayette (France) and the Bijenkorf (the Netherlands)!
The Met Gala
Het Met Gala is één van de bekenste events, het is georganiseerd door Anna Wintour en had de dresscode: elegant voor de dames and mooi in pak voor de mannen. Dit zijn de

Hots

en

Nots
The Met Gala is one of the most known events, it's hosted by Anna Wintour and has a dresscode: this years dresscode was elegant (ladies) and suited (gentlemen).
These are the

HOTS

and the

NOTS

.
Rihanna in Stella McCartney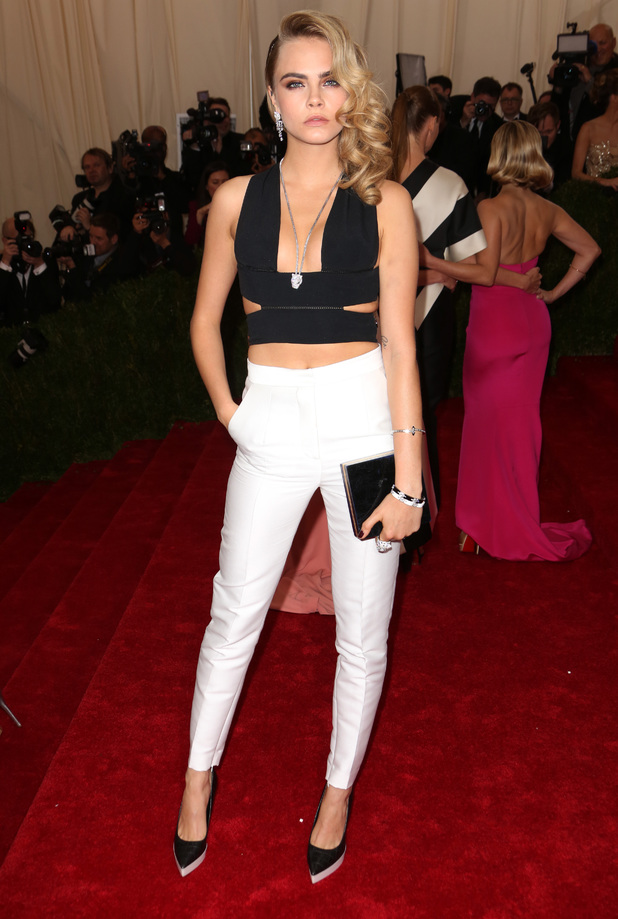 Anna Wintour in Chanel Couture
Cara Delevingne in Stella McCartney
Taylor Swift in J. Mendel
De meeste gasten waren gekleed in zwart en/of wit of huitskleur, maar sommigen durfden kleur aan te trekken. Het wel liep niet altijd even goed af (Lupita en Katie).
The most of the geust were dressed in black and/or white or nude, but some of them dared to wear some colour. It didn't always turn well though (Lupita and Katie).
Chleë Grace Moretz in Chanel Couture
Rita Ora in Donna Karan Atelier
Lupita Nyong'o in Prada
Emma Stone in Thakoon and Andrew Garfield in Band of Outsiders
Katie Holmes in Marchesa
Jonny Depp & Amber Heard in

G

iambattista Valli Haute Couture.
Alexander Wang x H&M
Onze favoriete Balenciaga designer en de modeketen H&M werken samen voor een collectie, de designer is pas 30 en de eerste Amerikaan die werkt met het merk. Andere designers voor H&M:
Our favorite Balenciaga designer and the high street fashion brand collaborate on a collection, the designer is only 30 and the first American designer to work with H&M.
Other designers for H&M:
Albert Elbaz (2010)
Karl Lagerfeld (2004)
Donnatella Versace (2012)
We zijn zo benieuwd en kunnen bijna niet wachten tot 6 november!
We're so exited en can't wait till 6 November!
xo Mad Cats