Hey beauties!
Like we promised, a full report of our fashionweek favorites so far.
New York Fashion Week
September 6
Alexander Wang
short dresses, high heels, powerful colours, sporty designs
music festival style, stripes and stars, tailored silhouettes, vintage-inspired leather,
shimmering lurex, star tattoos
MM6 Maison Martin Margiela
geisha platforms, 90's jeans, Western style, fringes, oversized pieces, light colours, wet hair look, nude lips
London Fashion Week
September 14
Topshop Unique
black, white, blue, red, sporty stripes, V-necks, ruffles, blocks of colours,
shoes complete with straps wrapped around the ankles, bomberjacks, red lips
September 16
Burberry Prorsum
candy colours, tulle and chiffon, handpainted trenchcoats, sportshoes and sandals, graphic bags, red lips

Mary Katrantzou
September 16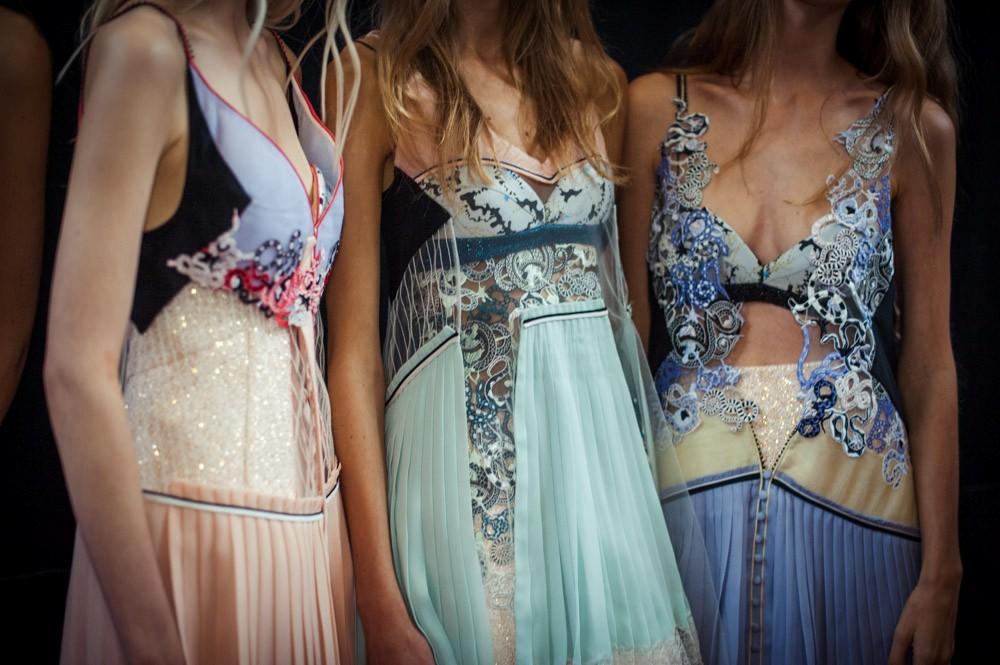 satin, silk, sheen, sequin, candy colours, look through pieces, floral, collars, natural make-up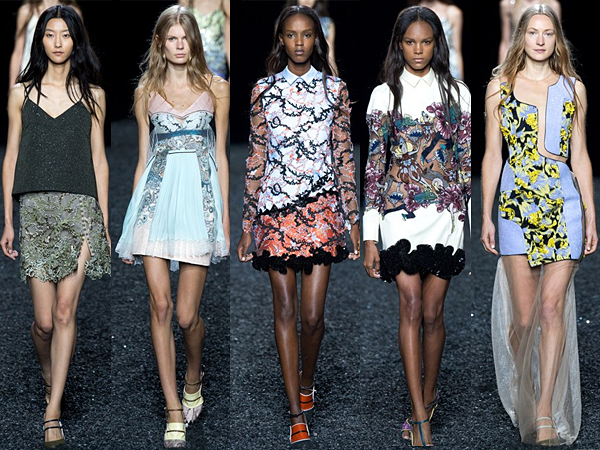 That was it! Stay tuned for Milano and Paris!
xo Lien
The photos aren't ours the rights go to the owner of th pics.